Hello,
I have re-arranged my room and intend to use a corner for a dedicated meditation spot and a shrine/altar I can make offerings to. My intention is to have a concrete manifestation of my practice at home I anchor my habits to. I also wish to gain inspiration from taking care of a Buddha statue, seeing it often, and making symbolic offerings to the Buddha.
Is this a good idea? I'm making this up on my own since I don't come from a culture where Dhamma is practiced. I'm suspicious I may do something wrong and would like to observe tradition if possible. But I feel it would be very helpful to a physical presence of my religious faith like this I can go to in my home and create rituals around to order my day.
Here's what the corner looks like now: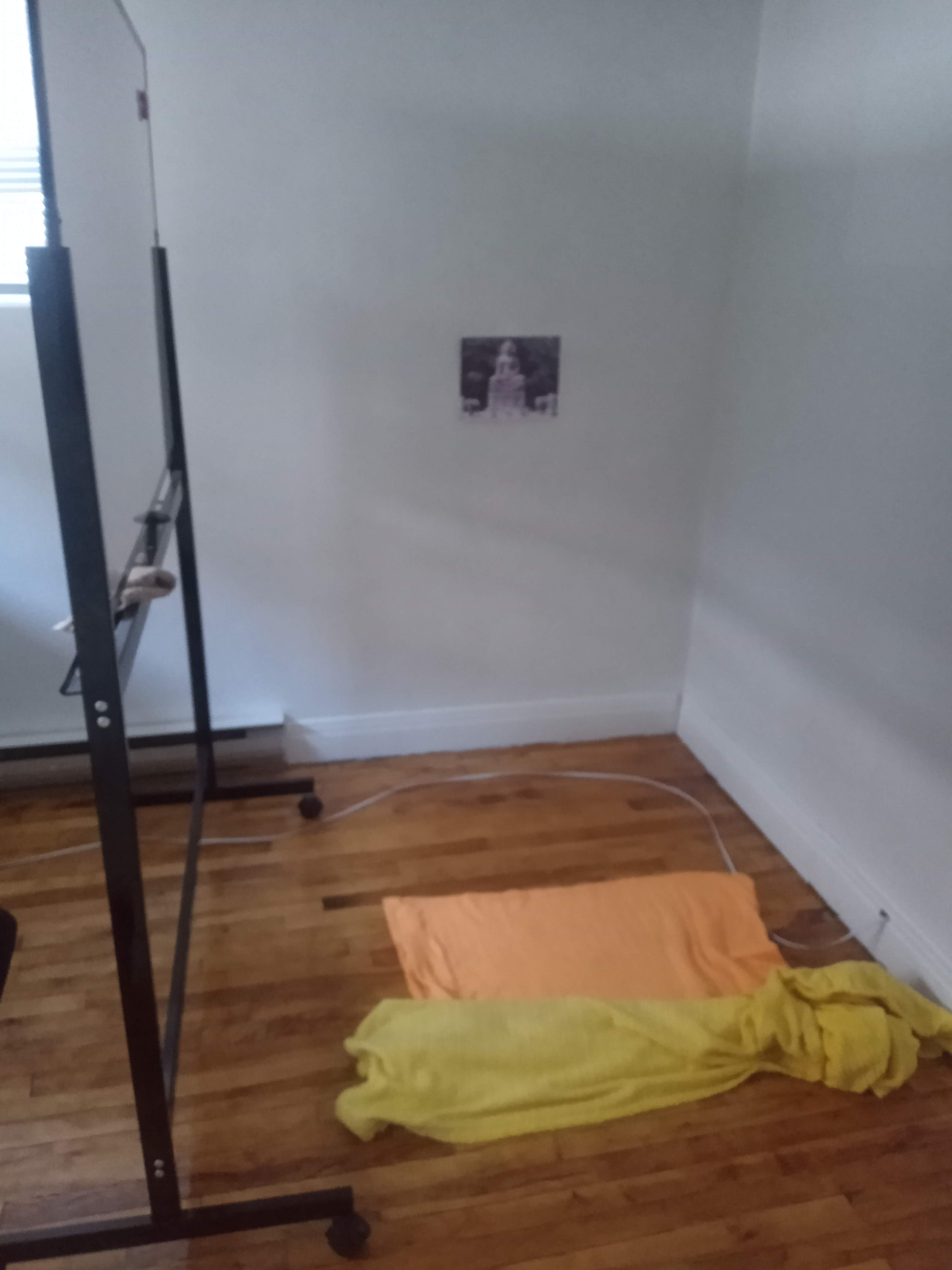 I'm thinking of getting a wooden platform, a Buddha statue, and a room seperator/privacy wall to close off the section for the rest of the room, but that still allows me to see the Buddha when I come in.
I've heard somewhere that in Theravada countries lay person shrine rooms have the Buddha statue place at the highest point in the room. I considered doing that, but it make it difficult to look up at the Buddha statue when I sit on the floor.
Would love to hear what people think and how I can create an altar/shrine corner in an appropriate, respectful way that will be helpful to my practice.
Thank you!